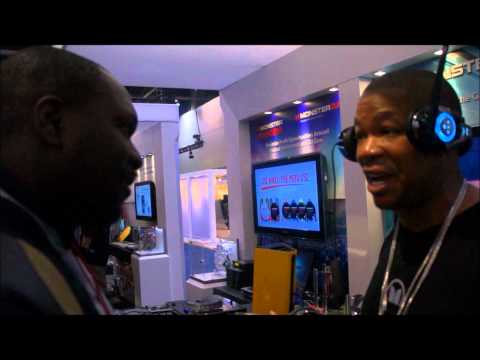 The X to the Z held down Monster Cable's "Monster Game" area by bringing his passion and energy to a demo starring the company's gaming-centric cans, the Monster Game T1. Featuring 40mm drivers, noise-isolating ear cups, and a sexy LED "Light Drive System" that gives it Tron-like appeal, the $349 gaming headset packs a wallop both in terms of audio and visual aesthetic.
But, really, you'd rather have X give you the rundown, yes?
Hit that play, button, G.