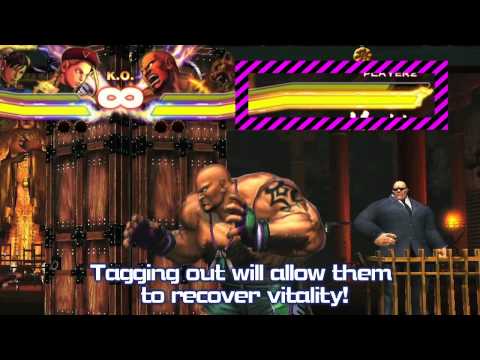 New York Comic Con witnessed Capcom crush the hearts of hardcore fight fans once again with the announcement of a new gameplay mechanic called the Gem System. The system is meant to help casual fighters join the fray, and compete with more advanced players. The announcement came with the sound of many groans and cheers at Capcom's Street Fighter X Tekken panel.
Players choose between five types of gems: Red for Attack (which increases damage output), Green (for speed that makes your characters movement and attacks faster), Yellow (for defense), Blue (for your Cross Arts gauge), and the most controversial gem: Purple, the balance gem. The balance gem allows users to auto-block and throw escape, as long as they are not in recovery frames.
These are the five main gem categories, but they also include different abilities and power ups. I hope Capcom knows what it's doing, because from what I saw at the panel the hardcore fans were more than disappointed–they looked outright angry.
Capcom announced that Rufus will join the Street Fighter X Tekken cast, but he wasn't playable on the show floor. Capcom is also continued its long going character teasers, and from the video shown we can only speculate that Mokujin, Paul Phoenix, Devil Jin, Draunov, Marshall Law, Alisa, Zafina, and Ling Xaioyu will be in the game.
Lastly, Street Fighter X Tekken has an official release date: March 6, 2012 in the US. There is also a PC version in development.  A special edition is also available for pre-order now it features a 5″ build yourself arcade cabinet figurine. A exclusive prequel comic book by UDON, and 36 gems for customizing your fighter.