Hideo Kojima confirmed what we kinda knew all along: Hollywood actor Keifer Sutherland will take over the voice (and motion capture) of Snake/Big Boss in the new Metal Gear Solid game, Metal Gear Solid V: The Phantom Pain. We heard him "audition" the role as the bandaged character Ishmael in the Phantom Pain gameplay demonstration a few months back, but in a way The Lost Boy has been auditioning for the role for the past decade or so as Jack Bauer in the hit TV show 24.
24, a FOX series about terrorist cells and the clandestine groups set out to fight them, was the closest we ever got to a televised version of the Metal Gear Solid universe. The similarities are abundant: mixed-up politics, shadow conspiracies, shadow governments, helicopter fights, brotherly and fatherly strife, support members who call in and annoy the main character with advice and information… It was exactly the kind of ridiculous and comic book-y nonsense you would find in a Kojima game.
Keifer Sutherland's introduction to the Metal Gear world makes perfect sense and lines up perfectly with Kojima, who's always been a fan of cross-promotion (a new 24 series debuts next year), and his plan to make Snake like James Bond — different actors and directors, etc.
Yet the Twitterati and Internet commenters at large are upset. It's like they forget there are several Snakes in the Metal Gear universe. Kiefer is playing Big Boss now, yes, but David Hayter could always come back as Solid Snake. The Phantom Pain takes place in 1984, not far off from when Solid Snake and Big Boss do battle in Outer Heaven in the '90s. Now is the time to differentiate the two personalities, to have two different actors voice the two different characters.
I understand the confusion though. It is odd that now, of all times, Hayter gets replaced by a Hollywood big shot when Hayter's something of a big shot himself. Remember, he helped kick off the comic book movie revolution way back in 2000 with the first X-Men movie and its superior sequel a couple of years later.
And Kojima's reasons for replacing Hayter are flimsy at best. It shouldn't matter that Snake is in his 40s. Hayter voiced Old Snake for crying out loud. Not to mention Hayter is in his 40s. And why does Hayter go when Snake's Japanese voice actor, Akio Otsuka, gets to stay?
It would be nice if Kojima would own up and admit he's finally living his dream of becoming the Hollywood director he always wanted to be with his own Hollywood star. It also would've been nice had he let Hayter in on the plan, but hey, that's showbiz. Kojima's certainly playing the part well — loyalty be damned.
In the end, I'm pleased with the choice. We're trading in one distinct gravelly voice for another distinct gravelly voice. I loved (most of) 24 and Keifer should be capable of giving us a Big Boss to care for. And Hayter, should Kojima follow the Metal Gear timeline we know, could always return in the future.
In case you're worried Kiefer can't deliver the Kojima brand of goofiness we all crave, check out this series of Calorie Mate commercials he did in Japan. Yes, the same Calorie Mate that Big Boss chowed on way back in Metal Gear Solid 3: Snake Eater. Kojima's all about those crossovers.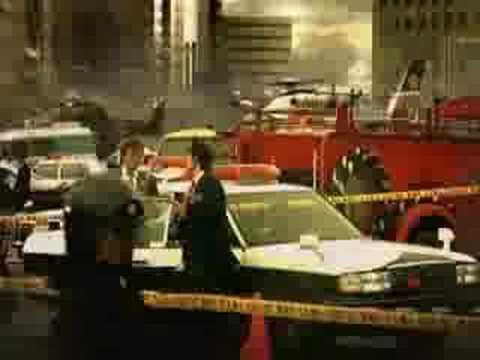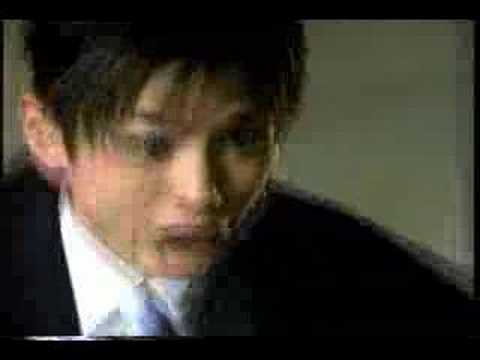 Hm. Now Kojima should get Jenniffer Connelly and Rufus Sewell in the game and we'd have a Dark City reunion.