It's been a year since Adam "MCA" Yauch died from cancer-related complications. It's still hard to believe that he's gone.
That's no pretentious statement designed to make me seem like the world's biggest, longest mourning Beastie Boys fan. Instead, the Beasties Boys — like fellow hip hop pioneers RUN-DMC — are legendary personifications of my home town, New York City. They are equal parts hip hop and rock. A little bit of West 4th, Rucker's Park, St. Marks, and South Bronx.
When news of Yauch's death began to circulate online on the afternoon of May 4th, 2012, my office ground to a halt. A colleague uncovered a dusty Bluetooth speaker and streamed The Beastie Boys' debut album, License to Ill, from his phone. Everyone gathered to listen and exchanged Beastie Boys-related stories. I related a tale about how my mid-'90s, post-high school look was inspired by the group's "So What'cha Want" video.

Yauch had a gruff voice — a direct contrast to the Adrock and Mike D's more high-pitched, nasal vocals — that was equally at home riding a dusty rap beat or a grinding rock track. Even more amazing, Yauch — along with his partners — represented one of the few hip hop acts to evolve from knucklehead emcees who fought for their rights to party to conscious men who fought for social change.
So what does this have to do with video games? A lot, actually. Despite the demeanor change, The Beastie Boys remained cultural icons who dabbled in many forms of popular media.
Basketball was one of the Brooklyn native's many interests. It's hard not to be in a city where you can step outside and see a pickup game happening in any given park or school yard. Hoops permeate New York City and its residents.
Not only did MCA drop b-ball flavored lyrics ("Praying mantis on the court and I can't be beat"), frequently appear at Knicks games, and cut a documentary about high school basketball players (Gunnin' For That #1 Spot), but appeared along with the other Beasties in several arcade and console basketball video games.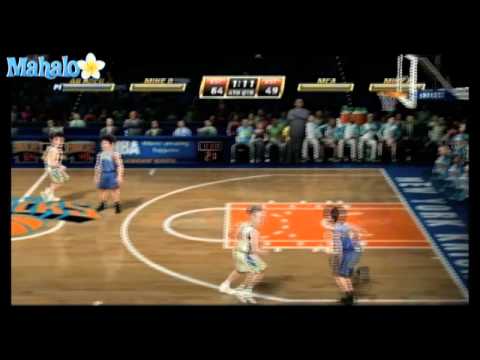 In 1994, Midway's NBA Jam Tournament Edition featured Yauch's first basketball game appearance as one of several hidden celebrity characters. NBA Jam T.E. owned my life from 1994 – 1996. I plopped what likely amounted to several hundred dollars worth of quarters into the arcade upright and another $50 – $60 bucks on the SNES version. Pairing the Brooklyn native with Patrick Ewing on the Knicks made this New Yorker smile from ear to ear.
EA Sports' NBA Street series, likely inspired by NBA Jam, featured celebrity ballers, too. Yauch and The Beastie Boys returned to arcade-style hoops in 2oo5′s NBA Street 3, a game that also showcased the song "An Open Letter to New York" from the group's To The 5 Boroughs album. MCA featured AND1 Mixtapte Tour-worthy moves that put his NBA Jam avatar to shame. NBA Street 3 made it official: you can't have arcade hoops with Yauch, Diamond, and Horowitz.
When EA Sports resurrected NBA Jam in 2010 and then released a 2011 sequel — NBA Jam: On Fire Edition — Yauch and company laced up the digital high tops for what may have been the final time. MCA's blocking is atrocious, but he has insane hand-eye coordination with Passing and Stealing ranks of 10 — call backs, perhaps, to the songs "Pass the Mic" and "Rhymin' and Stealin'."
It would come as no surprise if the NBA Jam: On Fire Edition dev team gave MCA those hot traits for that very reason. Hip hop and basketball are so intertwined that it's difficult to picture one existing without the other. Likewise, the idea of an arcade-style hoops game without Yauch and The Beastie Boys is damn near unfathomable.
Yauch's Jam and Street appearances are the cross-section where rap, hip hop culture, New York City street flavor, and video games meet. MCA's death leaves The Beastie Boys as a band — and digital ballers — in questionable status. Still, even if we don't get another Yauch verse (there are some unreleased tracks recorded months before he died) there are 30 years of excellent recordings and several memorable gaming appearances.
That's legacy.
That's MCA.