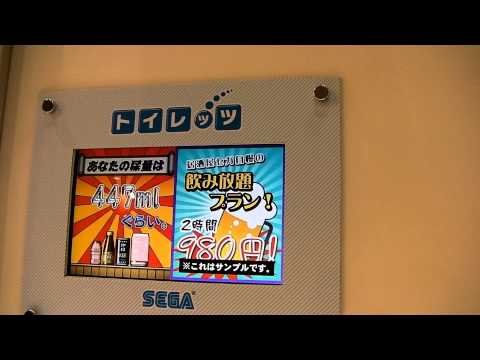 Motion control gaming is all the rage thanks to the efforts of the Nintendo Wii, PlayStation Move, and Kinect, but the futures of controller-less gaming may not lie in a peripheral, but in your junk. You see, the madmen at SEGA are creating a game entitled "Toirettsu," a title that boasts that "You're able to game with pee!"
This collection of urinal-friendly titles comes with a load of mini-games that involve erasing graffiti with your pee, and blow wind up a woman's skirt (also, with pee).  The setup packs a sensor that can measure the speed of your man-stream, so I wouldn't be surprised if some of these games incorporated pressure play.
SEGA hasn't given a release date, but keep a few cups of water on hand just in case it makes a surprise appearance.
[Hat tip: Kotaku]