Following the failure of the SEGA Saturn, SEGA had one more chance to get it right. Its previous console war with Nintendo and Sony left the company in a financial ruin, mainly due to awful business decisions that alienated both consumers and retailers alike. SEGA would try its hand at the next generation with easily the most underrated console to ever be released: The SEGA Dreamcast.
The SEGA Dreamcast entered the Japanese market in November 1998 with a weak lineup that was fronted by Godzilla Generations. Ten months later the Dreamcast was released stateside, and sold well thanks to an incredible launch lineup featuring Soul Calibur, Power Stone, and Sonic Adventure. Yet you have to look at what this console did to understand why it was so amazing. It was the first console to include online gaming (via a built-in 56K modem), and it gave birth to 2K sports. The Dreamcast also had instant classics like Jet Set Radio, Phantasy Star Online, Crazy Taxi, Skies of Arcadia, and one of my favorite games, Shenmue.
Unfortunately for SEGA, Sony released its showstopper, the PS2, on October of 2000 and halted the Dreamcast's momentum. To make matters worse, piracy killed game sales.
In Japan, the console struggled; in the US, gamers greeted the Dreamcast with open arms. With almost 500,000 consoles sold in the first two weeks alone, SEGA thought it had a sure winner. But as fast as this new-found success came, it went. SEGA ran into an issues meeting orders of both its console and Virtual Memory Unit (VMU).
The shortage occurred because of the issues VideoLogic ran into when producing the consoles graphic chip, which stalled sales and left many gamers unhappy. Still, the Dreamcast performed well against and actually surpassed the Nintendo 64 and PlayStation in sales that year. In the end, none of it mattered. SEGA was in a deep financial whole and the Dreamcast cost them more money to manufacture than what they were making. Plus, dropping $70 million on Shenmue and Shenmue II sodomized the company.
Unfortunately for SEGA, Sony released its showstopper, the PS2, on October of 2000 and halted the Dreamcast's momentum. To make matters worse, piracy killed game sales. SEGA made the decision to use GD-ROMs because of their large capacity, but SEGA overlooked a major flaw. The data could be easily burnt on standard CD-ROMs, they could then be played with the use of an easy to make boot disc, that mimicked the data needed to run a game on the console.
All of this led to SEGA discontinuing Dreamcast production in March of 20o1. The once proud and mammoth company withered away, and eleven years later is still suffering financially.
There are so many good games on this console that it would be almost impossible to pick only five games, so for this list I'll choose my personal favorites.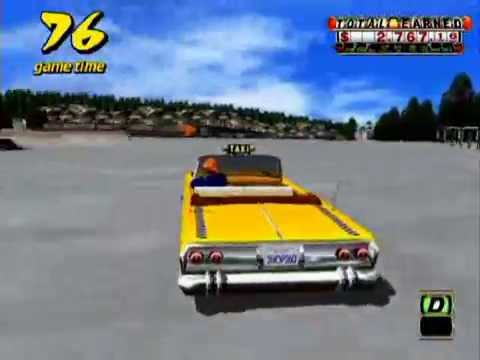 Crazy Taxi
This is the perfect arcade port. Players pumped so many quarters into this game, when the announcement  for the Dreamcast came life was merry. It was difficult to grasp why a game with minimal features was so amazing. Crazy Taxi had two stages to choose from, and only four different drivers who differed slightly. Yet burning rubber down the hills of sunny California was incredibly addictive. The insane driving kept the game interesting as players tried to each others high scores. The Offspring's catchy "All I Want" added to the adrenaline-fueled cabby experience.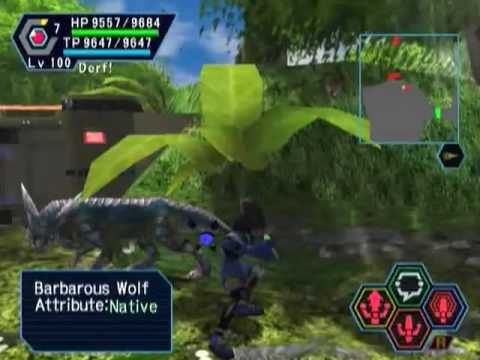 Phantasy Star Online
The first console MMO and it was a stellar pioneer for the console MMO's to follow. Phantasy Star Online took the franchise in an unprecedented direction and it paid off. Players enjoyed an immersive world full of interesting locations that they could traverse with friends. Grinding was painless, although the plot was forgettable the game had enough content to keep gamers hooked for months at a time. SEGA did an amazing job in providing extra content in a timely matter keeping the game relevant for quite sometime. The recently announced Phantasy Star Online 2 looks to improve on everything its predecessor accomplished. Bravo to Hideaki Kobayashi and Fumie Kumatani for an amazing sound track.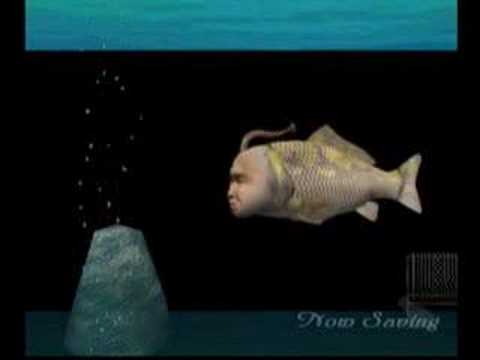 Seaman
Seaman which came packaged in with a microphone that plugs into the controllers VMU slot was quite peculiar. Your main objective was persistent interaction with a strange cross-bred man fish (What!?!). You could literally just sit and tell Seaman about your day. The AI was incredible at the time, Seaman responded with life-like and believable remarks, answering questions along the way and learning more about the player. It's funny that in 1999 SEGA had done something that Lionshead Studio was trying to call ground breaking and innovative in 2009 (remember project Milo).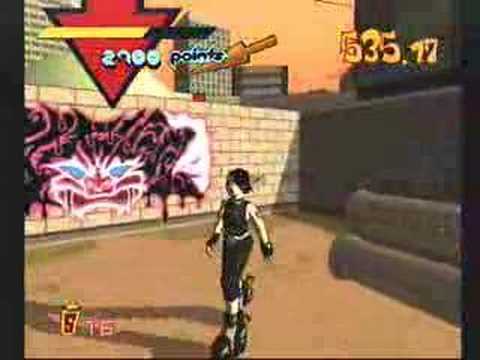 Jet Set Radio
If you haven't experienced the cell-shaded, spray painting, graffiti action you have missed a hell of a game. Through out the game players roller blade around a fictional Tokyo–Tokyo-to actually. Players had to fend off rival gangs and avoid "five-0″ all in the name of self-expression. The stages were some of the most detail and intricate seen in gaming, players could use a variety of paths through each stage, all while performing tricks and grinding any rail in sight. For those of you that missed this when it was on the Dreamcast you're in luck, an HD release will make its way to Xbox Live and PlayStation Network this summer.
Shenmue
When I first picked up this title I knew nothing about it. A friend had played a piece of music from the game that caught my attention, yes I made a purchase decision based on music, and I'm glad I did. Before Grand Theft Auto III blew the sandbox genre out of the water Shenmue set the foundation. The plot followed Ryu Hazuki on his quest for vengeance after watching his father murdered by the hands of a mysterious lethal martial artist. Players roam the streets of Yokosuka Japan in search for clues regarding the murderer's whereabouts. This is one of the first times in gaming where you could explore an open world, at one point you're even tasked with working a job. The game used Virtual Fighter's fighting engine which led to an engrossing fighting experience.
SAY-GAH!
Any respectable gamer knows that at one point SEGA had one of the most innovative consoles with the Dreamcast. The Dreamcast was ahead of its time, and took the risk that others didn't even dare take like online gaming. It was home to some of the strangest and more experimental games like Cannon Spike, a rare Capcom beat-em-up/shoot-em-up that featured Darkstalkers, Street Fighter, Mega Man and other Capcom characters fighting their way past enemies while wearing roller blades.
Writing this piece has taken me on a personal journey and has rekindled my love for gaming. I've relieved my childhood and have re-played a lot of the games that define me as a gamer. SEGA will always have a place in my heart because it made games that mattered; it was the magical little guy that no one believed in. I've been around SEGA for as long as I can remember, from blowing into my carts during the infancy of my gaming life, to polishing my games on my Saturn, and playing Power Stone 'til wee hours of the night with my family. All I can say is thanks SEGA it's been a great one. All we can do now is hope for the best, because when everything is clicking for SEGA it can produce some amazing and original games.