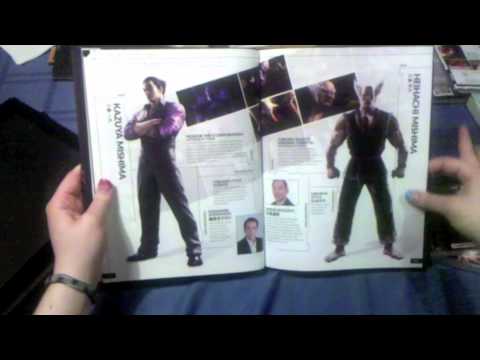 Tekken Hybrid, the 3-in-1 fighting game extravaganza featuring the Tekken Blood Vengeance 3D movie, Tekken Tag Tournament HD, and Tekken Tag Tournament 2 Prologue, recently hit store shelves much to the delight of fighting game fans. A special premium version, Tekken Hybrid Limited Edition ($59.99, Amazon)
, accompanied it and added splooge-worthy extras such as a two-disc CD soundtrack, artbook, and PlayStation Home content.
But enough gabbin' from us. Check out the unboxing for a closer look at the set, especially the lovely art book.