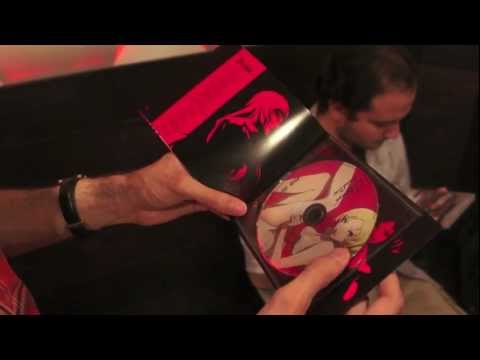 A yellow package from an unknown sender appeared on my desk Thursday morning. But instead of following the "If you see something, say something" mantra that permeates New York City, I contacted one Mr. Tim Torres as I suspected the package contained Catherine, Atlus's much-hyped puzzle game.
We've written about how it's bringing true adult themes to video games. We've written about the demo. We've even written about the E3 2011 lanyard. So, with much anticipation, Tim dug into the padded envelope (while sitting inside a slightly-fancier-than-it-should've-been SOHO deli) as Gabriel Zamora, freelance video game journalist, observed. I manned the camera.
So sit back and check out our Catherine unwrapping. What else did Tim find inside besides the game?