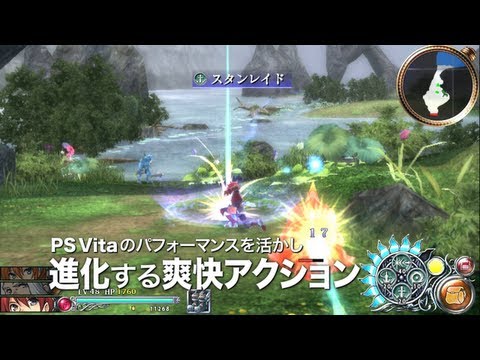 We've enjoyed the Ys series here at 2D-X for a little while now. Ys Seven for the PSP, the first title I've played in the 25-year-old franchise from developer Falcom, was a splendid reminder that action-RPG alternatives to Legend of Zelda and Kingdom Hearts still exist. Ys: Oath in Felghana, also for PSP, cemented my enthusiasm for the adventures of Adol Christin. Ys: Books I & II, while an interesting look back at the ancient beginning of the series, didn't thrill nearly as much.
The above Japanese trailer, for Ys: Celceta no Jukai (or Ys Celceta: Sea of Trees, or whatever the Western title will be) thrills a whole lot. Billed as the definitive version of Ys IV, it looks like it builds upon the three-person party engine of Ys Seven. Familiar Ys tropes return — enormous bosses, frantic action, and a driving rock soundtrack from Falcom's in-house JDK Band. It looks like there are touchscreen features as well, though it's unclear what exactly they'll be. There appears some sort of "fast forward" option that makes the action super-super fast. I like the sound of that!
XSEED, who have brought the recent Ys games to PSP and PC, will hopefully bring this new Ys game stateside. It's exactly the kind of game the Vita needs. Y'know. A video game.
Meanwhile, expect a review for the PC-exclusive Ys Origins shortly!